Press Release
Democrance partners with Manulife Philippines to help launch affordable insurance online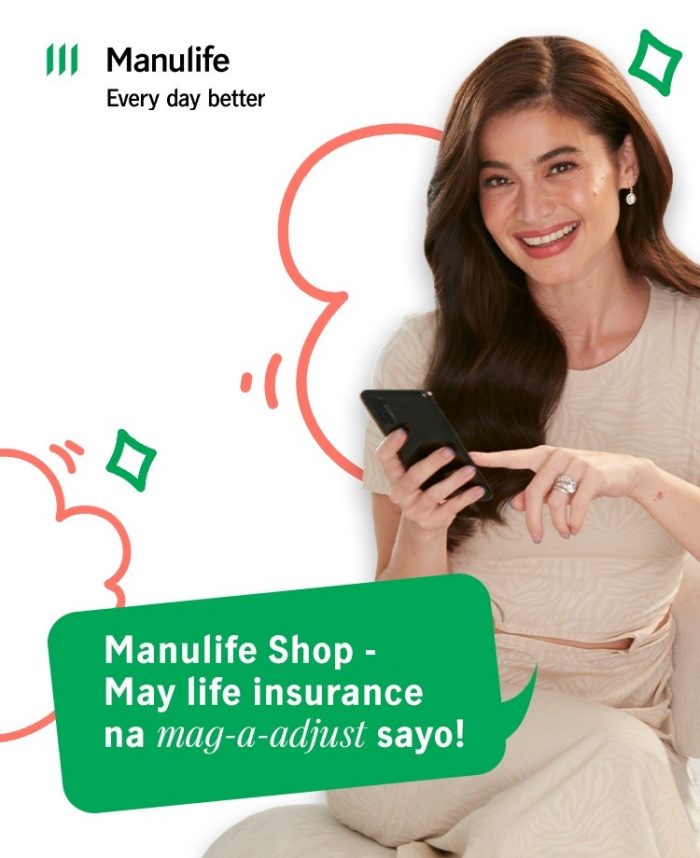 16th November 2022 – Democrance, an international insurtech start-up, has entered a partnership with Manulife Philippines to launch "Manulife Shop," a digital platform offering affordable insurance products online.
Democrance's SaaS (software-as-a-service) technology platform enabled a fully digital customer journey and automated process including policy purchase, self-service customer portal and claim requests. Interested customers can also reach out to a Manulife financial advisor for advice and consultations.
Rahul Hora, President and Chief Executive Officer of Manulife Philippines, said
"Manulife Shop is our latest initiative to provide intuitive, convenient, and frictionless customer experience for today's hyper-digital Filipinos, in line with Manulife's ambition to be the most digital, customer-centric insurer in our industry."
"Our partnership with Democrance enables us to respond to the needs of Filipinos who want access to easy and affordable insurance protection options, with the comfort of digitally driven customer experiences where they can transact seamlessly."
Michele Grosso, CEO and Co-Founder of Democrance, said
"We're very excited to support the latest digital initiative of Manulife Philippines, which is fully in line with our mission to make insurance accessible and affordable for emerging market segments. We are committed to support Manulife Asia's digital strategy and presence in growing digital insurance markets in the Philippines and potentially other geographies."
"Democrance currently supports Life and P&C insurance companies in more than 15 countries in the world, and Asia is the huge market for us to grow our business and add value to digital insurance ecosystem. We continue to invest in our SaaS platform technology to support our client insurance companies and brokers, enabling them to meet the rapidly evolving demands by the digital-savvy consumers and growing digital insurance market in Asia."
About Democrance
Founded in 2015 with a mission to enable partnerships that make insurance accessible and affordable for all emerging market segments of society, Democrance helps insurers expand their digital offering thereby unlocking the potential for entirely overlooked pockets customers, products, or channels. Democrance is a B2B data-enabled, white-label SaaS plug-and-play technology platform that digitizes sales & distribution verticals of the insurance value chain for emerging market segments.
About Manulife Philippines
The Manufacturers Life Insurance Company opened its doors for business in the Philippines in 1907. Since then, Manulife's Philippine Branch and later The Manufacturers Life Insurance Co. (Phils.), Inc. (Manulife Philippines) has grown to become one of the country's leading life insurance companies. Manulife Philippines is a wholly owned domestic subsidiary of Manulife Financial Corporation, among the world's largest life insurance companies by market capitalization. Learn more about Manulife Philippines by visiting their website manulife.com.ph and following them on Facebook (facebook.com/ManulifePH), Twitter (@ManulifePH), and Instagram (@manulifeph).
About Manulife
Manulife Financial Corporation is a leading international financial services provider, helping people make their decisions easier and lives better. With our global headquarters in Toronto, Canada, we provide financial advice and insurance, operating as Manulife across Canada, Asia, and Europe, and primarily as John Hancock in the United States. Through Manulife Investment Management, the global brand for our Global Wealth and Asset Management segment, we serve individuals, institutions, and retirement plan members worldwide. At the end of 2021, we had more than 38,000 employees, over 119,000 agents, and thousands of distribution partners, serving over 33 million customers. We trade as 'MFC' on the Toronto, New York, and the Philippine stock exchanges and under '945' in Hong Kong.