Press Release
UAE-based Start-up Democrance Partners with Cambodia's Cellcard and Camlife for Microinsurance Outreach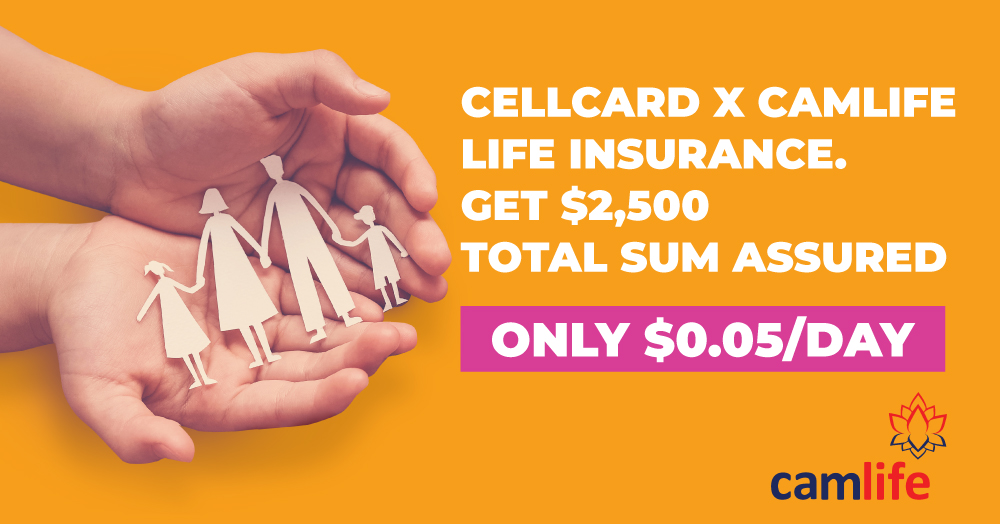 The partnership aims to broaden the financial safety net for Cambodians and disrupt traditional insurance processes through digitization
Dubai-UAE: 4th March, 2019 – Insurance Technology start-up Democrance joined forces with leading insurer Cambodia Life Insurance (Camlife) to offer affordable and accessible life microinsurance products via the mobile channel.
Through the integration of Democrance's proprietary cloud-based platform, Camlife's entire insurance system is digitized and automated, from marketing to claims processing. This digital transformation results in substantial cost savings and enables the Cambodian insurer to reach new market segments through mobile phones.
The partnership with Cambodian mobile operator, Cellcard, means that their mobile subscribers only need their phones to buy, use and make claims for affordable life and health microinsurance product, thanks to Democrance platform. The premiums payment can be made through phone balance, and claims are paid in under four days.
Life insurance is relatively new in Cambodia, having been introduced to the market only in 2012, but it is growing rapidly fueled by innovation and digital transformation such as pioneered by Democrance. Cambodia's total gross premiums were up 57 percent year-on-year in 2017, and up 95 percent in 2016 from the previous year according to figures from Insurance Association of Cambodia.
"It is in emerging markets that insurance is most needed and yet the protection gap is the widest, because of the costs associated with traditional insurance models and product availability for varying income groups," said Michele Grosso, Co-founder and CEO of Democrance. "Our partnership with Camlife can become the foundation for innovation and create real social value for underserved segments. This is what will set players in traditional industries apart from their competitors."
"We have witnessed rising demand for financial and risk management solutions in Cambodia, but unfortunately it has not been as inclusive and accessible to everyone. This is why together with Democrance and Cellcard, we have created a unique microinsurance offering that covers families from all economic backgrounds, and is delivered through the mobile platform," said Seang Kimvisal, Head of ICT of Camlife.
Cellcard provides the channel with which Camlife can underwrite the products and access a wider customer base of all income groups. Democrance's role is that of an intermediary who manages the entire value chain between insurer and mobile operator.
Democrance aims to change the way insurance companies view underserved markets and financial inclusion, and open up an estimated $4 billion of new insurance premiums. The Dubai-based start-up is currently working with some of the largest life, non-life and health insurers in the region, helping them digitize the front-end and back-end operations for products such as life, accident, travel, health and savings insurance.
The technology platform is currently being used by leading insurers in the United Arab Emirates, Kuwait, Bahrain, Oman, Egypt, Jordan, Lebanon and Vietnam.
-Ends-
About Democrance
Democrance, founded in 2015, is an insurance technology start-up with a mission to enable partnerships that make insurance accessible and affordable for those who need it most. Democrance has created a digital platform that brings together key industries – insurance, remittance houses and telecommunications companies.
By forging new partnerships, we unlock new markets for businesses, while at the same time creating social value for those populations, which have previously been excluded from the benefits, and protection insurance can provide.
Through tapping into technology, we aim to restore insurance to its original purpose of providing mutual aid for those who need it most but can afford it least.
For media enquiries, please contact:
Magdalena Stepien
Tel: +971 56 114 2948
Email: media@democrance.com